Here at UF, we're always keen to ensure you've got access to all the best and latest detailing products on the market and after much demand, we're pleased to announce several new additions have made their way onto our Auto Finesse offering.
'Making 'em shine since '99', Auto Finesse are well established in the world of detailing, with their comprehensive car care offering striking a chord with both regular weekend enthusiasts and professionals. And, it's no great surprise. The no-nonsense products are clean and simple to use, but most importantly the results you'll experience at the end are always highly impressive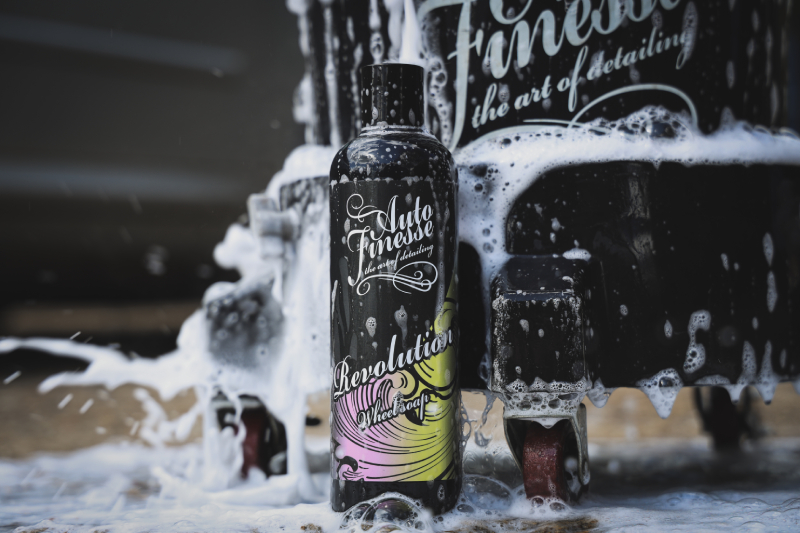 The first new batch of Auto Finesse products are now live on our website, with a featured selection handpicked below for your perusal. Keep your eyes peeled for even more Auto Finesse products coming soon to UF!
Eradicate £9.95
Deep clean your engine compartment with Eradicate engine degreaser, a hard-hitting grime remover developed specifically to tackle grease and baked on road grime from all surfaces found under the hood from paint, to bare metal, plastics and rubber trim. Eradicate is also suitable for use on door jambs and wheel arches.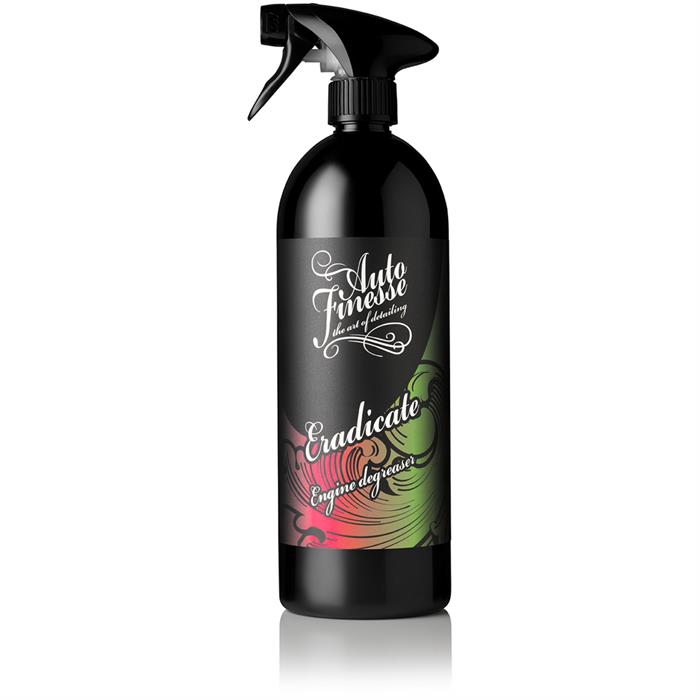 High foaming degreaser
Suitable for modern & classic engine compartments.
Safe on all surfaces, from bare-metal to paint & rubber
Doubles up for door jambs & wheel arches
Revolution Wheel Soap From £8.95
Auto Finesse Revolution is an advanced deep-cleaning wash designed to break down brake dust and road grime, whilst being gentle on painted, polished, anodised and other specialist finishes, while helping to maintain the life span of wheel sealants.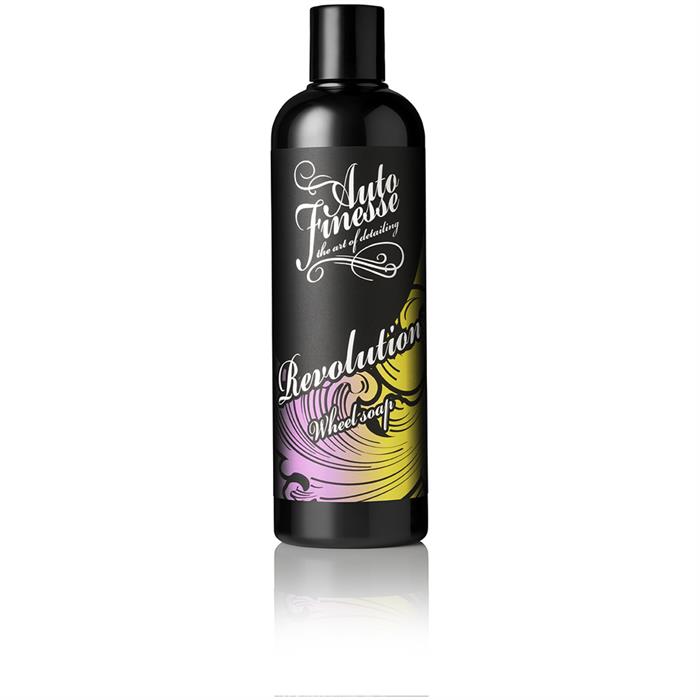 Deep cleansing
Aids brake-dust removal
Suitable for delicate painted, polished, anodised & specialist-finish wheel types
Wheel sealant friendly
Satin Tyre Gel From £8.95
Satin Tyre Gel is a cutting-edge innovation in the world of finishing products allowing you to decide on exactly the level of gloss you require on your tyre.
Unlike traditional tyre dressings, the high-tech, non-slinging formula is layer-able, making it the first of its kind to offer a progressive-finish. This means that application of a single coating will give you a clean, natural satin-matte look. Whereas applying multiple layers, one after the other, will build up a super-wet, high-gloss shine.
The more layers you add the more prominent the glossy show car finish will be. Satin will also offer a protective barrier from the elements, with the ground-breaking water-based formula developed to be actively absorbed by the rubber to safely nourish and condition your tyres from within. This offers even deeper-seated protection helping to combat the common problems of browning and cracking over time.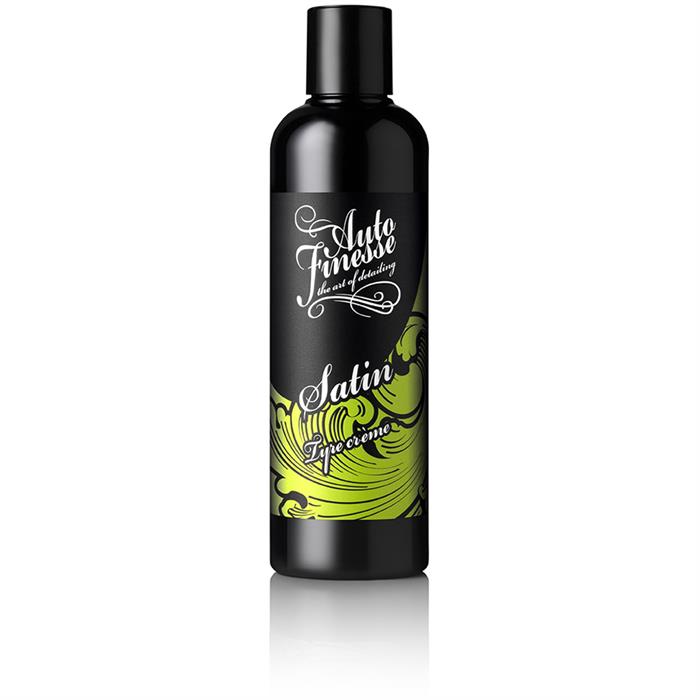 Layer-able water-based dressing
Finishes from natural matte finish to wet and glossy
UV-inhibitors to condition your tyre sidewalls
Easy to use and splatter free
Rag Top Hood Cleaner £9.95
Auto Finesse Rag Top Cleaner is a deep cleansing shampoo specifically developed to ease the difficult process of renovating and reviving convertible hoods.
With exterior fabrics particularly susceptible to moisture absorption, retention of grime and the impregnation of organic material, Ragtop Cleaner fills the troublesome void between a harsh chemical cleaner that risks damaging delicate fibres, and a solution that won't be effective in actively breaking down and lifting the hardiest contaminants.
On agitation Rag Top Cleaner quickly foams up to create a powerful solution that penetrates deep into fabrics to chemically erode the hardiest grime and environmental fallout without abrading the fibres within.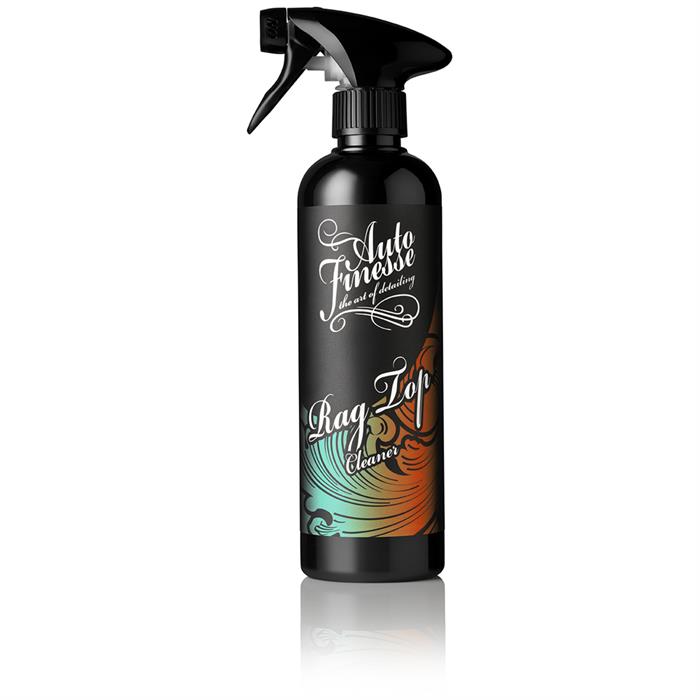 Effective for removal of dirt along with deep-rooted organic contaminants – including mould and moss
Easy to use
Safe on fabrics without degrading fibres
Rag Top Hood Protector £14.95
Auto Finesse Rag Top Protector is a specially formulated solution to the problem of dirt retention and impregnation of organic material in fabric convertible hoods. Designed to create a protective hydrophobic barrier which is not only impenetrable to grime, but actively repelling it, Rag Top Protector is the quick and easy way to prevent potentially damaging environmental fallout from becoming ingrained within fibres. The product will prohibit organic contaminants – like mould and moss – from taking root.
Safe for use on all types of fabric hood
Contains UV inhibitors to reduce fading over time
Simple application
Prevents the ingrain of fallout, dirt & other contaminants
The full range of Auto Finesse products can be found here.
Visit Ultimate Finish for the best car care and detailing products from around the globe.
Have a question on any of our products? Email sales@theultimatefinish.co.uk or call 01474 360 360.
Our team is on hand, Monday to Friday, 8am-5pm.